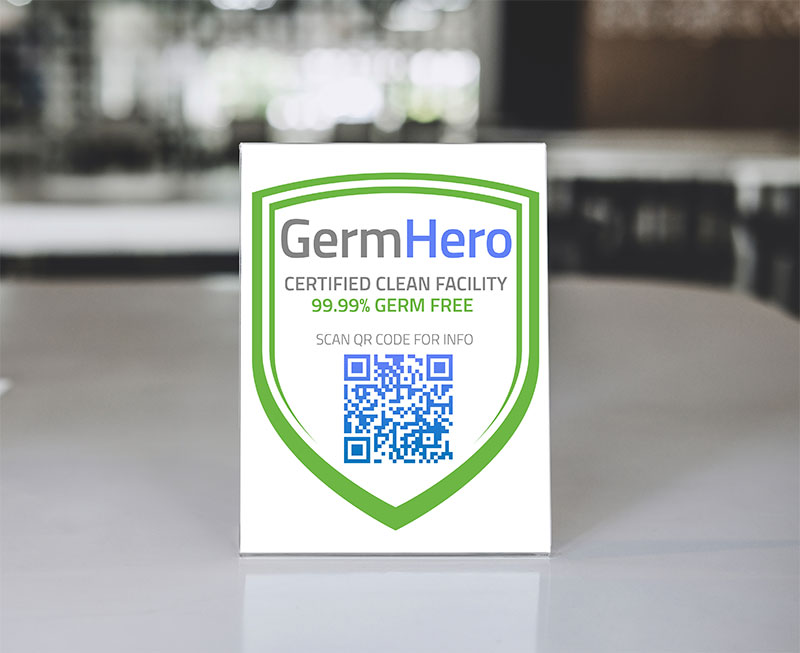 We work with Realty Companies, Brokers, and Agents to deliver expert disinfection services to their clients.
We all know there is one main challenge in today's real estate market, and that is making your clients feel safe and confident. At Germ Hero, we are the leading experts in home disinfection, and work directly with Realtors, Realty Companies, and Property Management to help build that trust in your clients.
We Kill 99.9% Germs, Pathogens, Flu, Viruses, and Bacteria in your clients homes whether it's before or after an open house, before a client closing, or offering with an online listing. We'll do whatever it takes to help you close that deal, and build your clients trust.
Germ Hero for Realtors - Get Started
What are the benefits?
Earn Commissions on Disinfection Services for your clients
Get Listed in our official Germ Hero Partners Listing
Germ Hero Certified Shield Plaque to Promote in Disinfected and Sanitized Homes
Germ Hero will help promote your services.
Build Trust and Confidence with your Clients
Close More Client Sales, Home Listings and Open Houses.
Any size Home, Apartment, or Residence
Custom Flexible Scheduling
Professional Experts, Friendly Service
Kills 99% of Germs, Bacteria, Viruses, Flu, and Pathogens
No Rinse Required, even on food contact surfaces
Non-Abrasive and Non-Corrosive
Non-Flammable, Non-Toxic, No Harmful Chemicals