Disinfection and Sanitizing Services for Medical, Healthcare Facilities, and Hospitals in Las Vegas Nevada
We know that in Healthcare, Medical, and Hospitals facilities it is absolutely crucial to maintain the highest decontamination standards. We partner with many healthcare facilities to help uphold their disinfection and sanitary needs and requirements.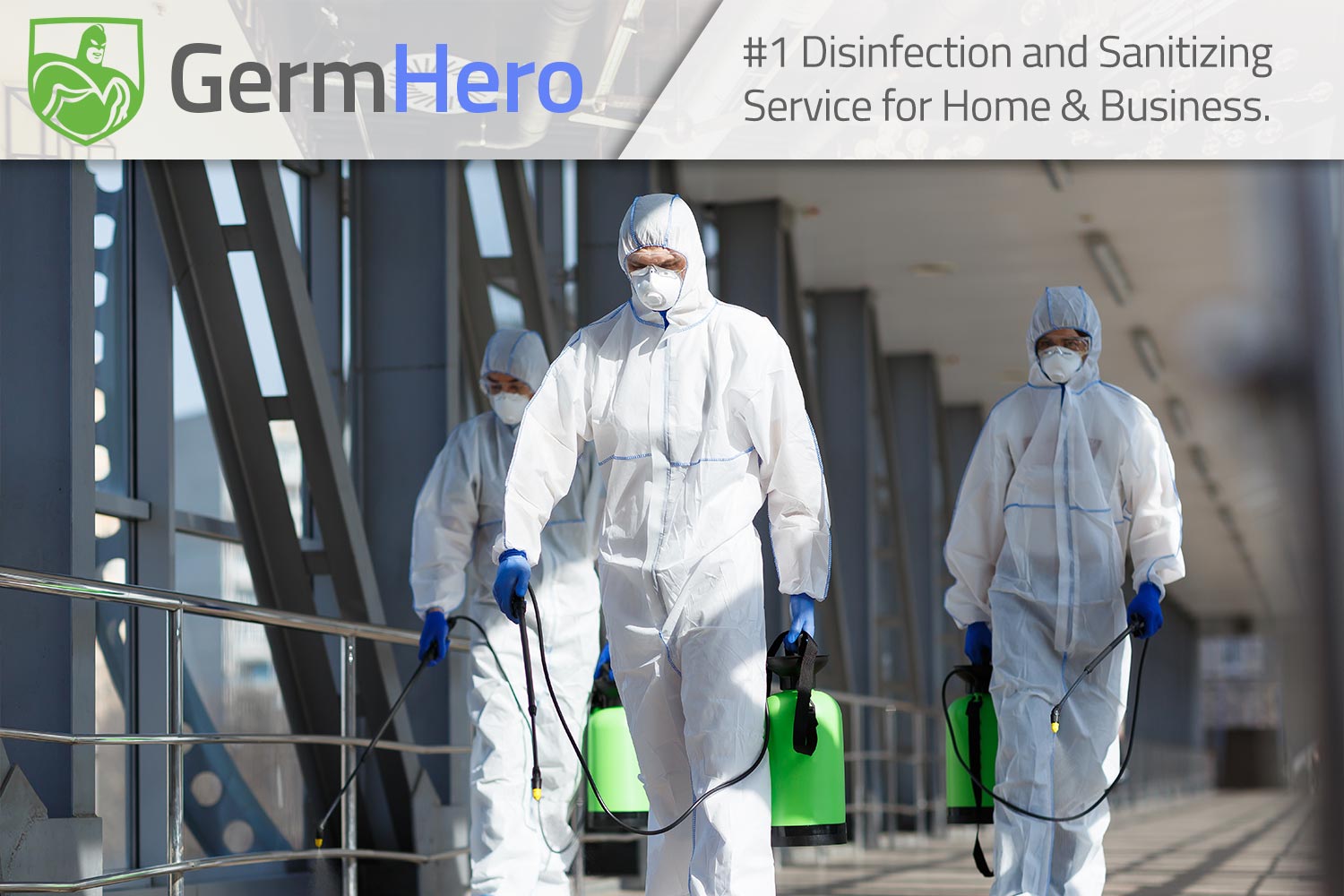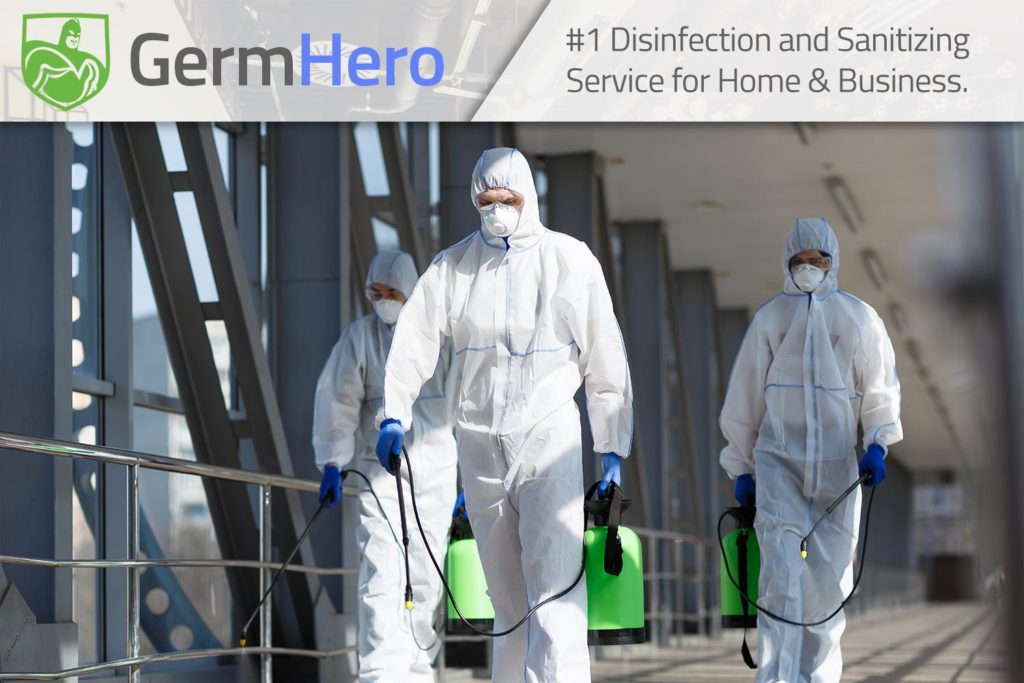 Germ Hero will Disinfect and Sanitize Medical Facilities, Healthcare Facilities or Hospitals with Perfection
Any size Medical, Healthcare, or Hospital Facility
Custom Flexible Scheduling
Professional Experts, Friendly Service
Kills 99% of Germs, Bacteria, Viruses, Flu, and Pathogens
No Rinse Required, even on food contact surfaces
Non-Abrasive and Non-Corrosive
Non-Flammable, Non-Toxic, No Harmful Chemicals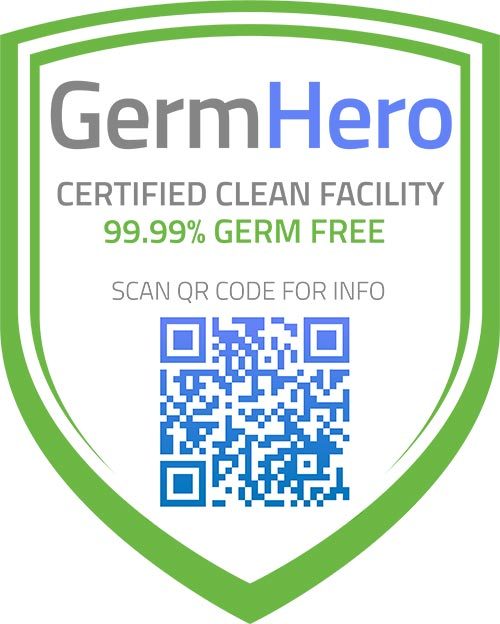 Experienced & Expert Staff
Professional and Experienced staff ready to help you with your prevention, disinfection, and sanitary goals.
100% Safe Products and Methods
All of our products are EPA Certified, Non Toxic, Non Corrosive, Safe for Humans, Pets, and the Environment.
Easy Booking, Fast Service
Get an estimate, set your schedule, and book your appointment. Then let us do the rest.
Best Equipment & Products
We use the latest technology, cutting edge equipment and products for all of our customers.
99.9% Kill Rate of Germs
Germ Hero is the industry leader in killing harmful Germs, Flu, Viruses, Pathogens, and Bacteria.
Germ Hero Certified Shield
Build trust and confidence with your customers who come to your place of business.
Disinfecting and Sanitizing your facility to the highest standard
We offer indoor environment disinfection and decontamination options for medical facility, healthcare facility and hospital applications.
Disinfection Services for:
Hospitals
Infusion centers
Surgical / Surgery centers
Group practices
Dialysis centers
Physician's Offices
Medical Facilities
Healthcare Facilities
Dental Offices
Outpatient Facilities
Urgent Care
Dialysis Centers
Assisted Living & Nursing Homes
Clinical laboratories
Office-based surgery centers
Dental facilities
Medical offices
Physician offices
Terminal Cleaning
Walk-in medical centers
Ambulatory care providers
Outpatient surgery facilities
Blood transfusion and donor centers
EPA Approved Hospital-Grade Cleaning, Disinfection, and Sanitizing Services
We know how critical it is to maintain a clean, safe, healthy environment of care for both patients and staff members. That's why we take a thorough approach to deliver the highest standards of clean every time we enter a healthcare facility. From medical offices to hospitals, we have the proper tools and expertise to provide consistent results that address your specific needs.
Healthcare professionals are under pressure to control germs that cause Hospital Acquired Infections like Staph, MRSA, HIV-1, Coronavirus, and Hepatitis A. Many medical facilities use bleaches and other common disinfectants. Unfortunately, bleach creates a dangerous byproduct called THM.
Germ Hero uses a cleaner solution (CLO2) that is EPA-registered and approved for hospitals, laboratories, rehab facilities, medical equipment, clinics, and pharmacies.
Electrostatic Medical Facility Disinfection Service
Germ Hero uses advanced technology to effectively and efficiently clean even the most hard-to-reach surfaces with electrostatic disinfecting fogging.
Electrostatic disinfection fogging is the most effective way to kill any viruses (including COVID-19).
Our trained professional cleaning team will disinfect all surfaces using a rapid, uniform application of fast-acting chemicals to allow for exceptional coverage in a fraction of the time – using chemicals that boast kill times up to 10 times faster than competitive products.
We are Experts In Medical Facility Disinfection and Sanitizing
At Germ Hero, we have a solid knowledge of aseptic cleaning, and know the differences between clean, contamination-free and sterile. From disinfectants and detergents, to charge buckets and broad spectrum cleaners, we use only the top quality, hospital grade cleaning solutions.
We understand that cleaning your facility to the highest standard is the best way to prevent the spread of germs, bacteria, pathogens and viruses. We take great pride in never missing a day of service, so your business can do what it does best, and leave the cleaning to us.
Our Germ Hero staff is proud of all the local Hospitals, Clinics, Surgical Facilities, Veterinarians and other healthcare facilities that rely on us for cleaning services to clean, disinfect, and make their work environment healthy, productive and inviting for visitors. A clean, healthy environment is essential for the safety and happiness of employees and patients; and that is why we train our cleaning associates on the importance of sterilization and disinfecting, including the prevention of cross contamination, for total overall cleanliness.
We have the expert cleaning experience in the medical industry, providing quality service to all healthcare facilities:
Testimonials
Germ Hero is Trusted by thousands
of people and businesses.
"So glad I decided to go with Germ Hero, I got quotes from other companies and they were almost TWICE as expensive. Being a single working mom I needed something that worked around my busy schedule. Germ Hero came out the SAME day and did a great job!"
"My business was closed due Covid-19 for 3 months. When we got the okay to open, I knew I had to find a reliable partner to help keep my business safe and sanitary. Germ Hero gives my customers the trust and confidence they need, seeing Germ Hero Sanitary Certificate they gave me, right on my front window."
"I've done everything to keep my family and I safe during this pandemic. But, nothing gives me the feeling of a recently disinfected home by Germ Hero. They were super easy to book, really friendly and I never had looked anywhere else. You guys are awesome, thank you!"
"My Real Estate office has been busier than ever. My clients get to feel that extra boost of trust and confidence that I take every step to ensure their safety when coming into my office. This goes a long way, thanks to the pros at Germ Hero, they are easy and flexible to work with!``