Caleb Plant and Germ Hero Partnership
Caleb Plant "SweetHands" IBF World Super Middleweight Champion trained harder than ever to prepare to defend his belt against Caleb Truax coming up this Saturday January 30th 2021 airing live on Fox. To assist Caleb, Germ Hero has partnered up with the champ to ensure that all of his training facilities have been kept up with the highest disinfection and sanitizing standards throughout this process. Watch the video that Germ Hero's team put together to promote the partnership and Caleb's fight, which was also posted on Caleb Plant's Instagram.
After the successful training camp, Jordan Plant, Caleb's wife told Germ Hero:
Thank you guys so much. You guys are a part of the reason we were able to stay healthy all training camp.
Caleb Plant's preparations are on the highest professional level in every aspect, and in 2020 this includes, above all, keeping himself and his team safe and healthy. Germ Hero initially announced their partnerhip with Super Middleweight Champ Caleb Plant earlier this December.
Germ Hero's team worked in Plant's training facility City Athletic Boxing Gym every other day delivering a complete and thorough electrostatic disinfecting service. This detailed and skilled process using the latest technology was used to kill any germs, bacteria, and viruses including covid-19 on a whole-facility level.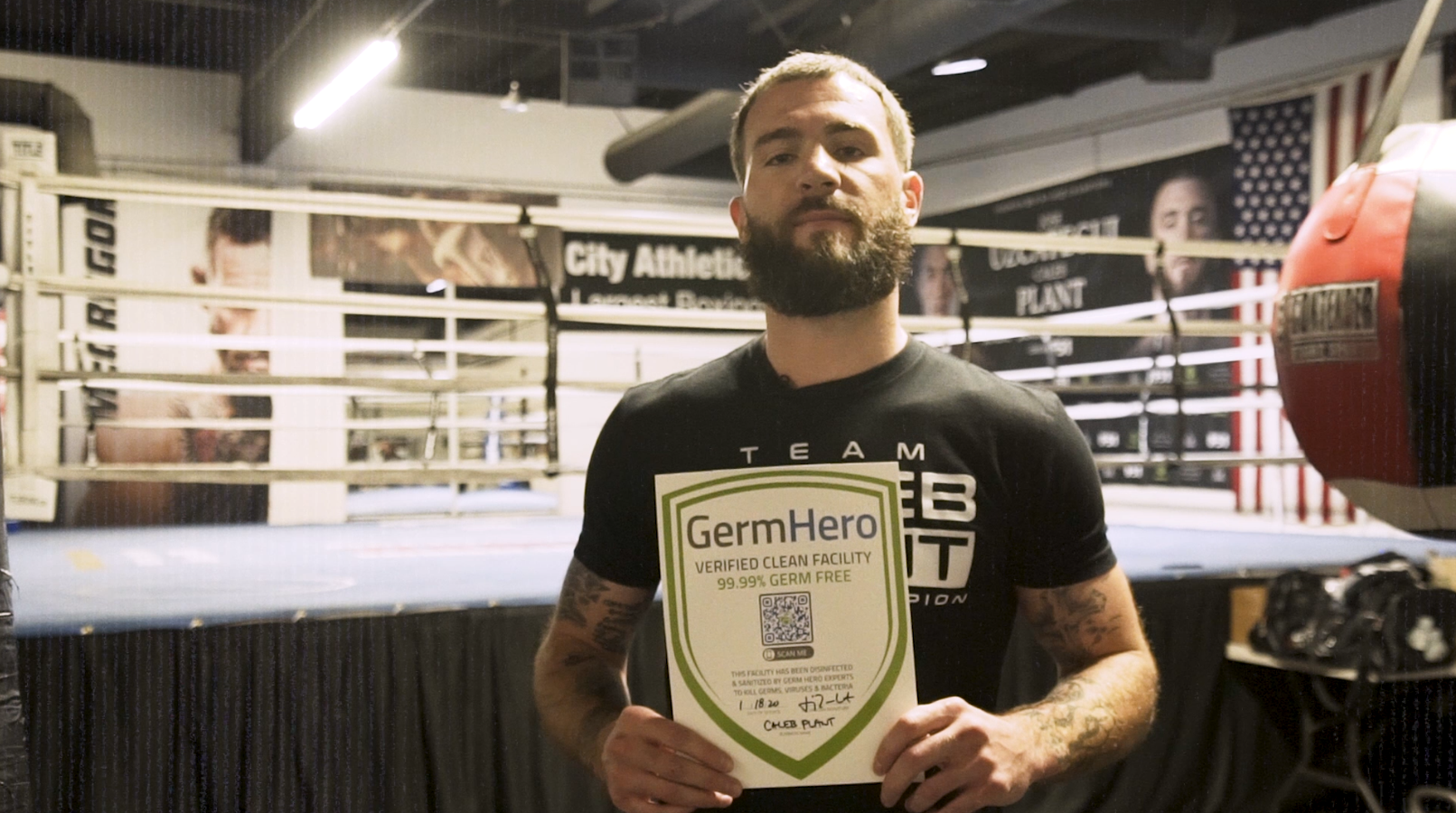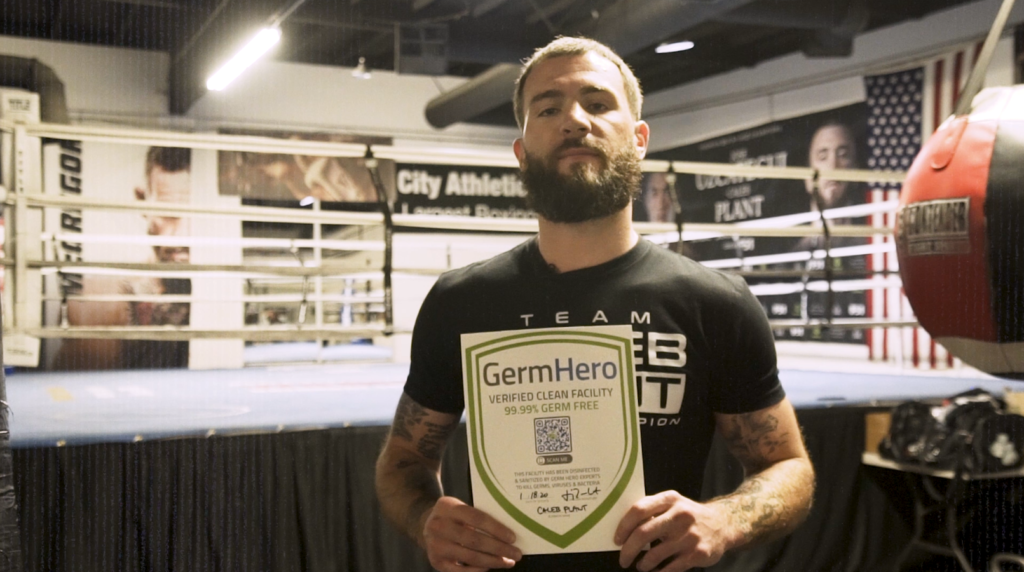 Germ Hero Founder, Eric Zhivalyuk expresses his gratitude to Caleb and Jordan:
Our team had the tremendous pleasure of working with Caleb and his wife Jordan Plant. Germ Hero delivered every method and precaution to ensure that Caleb had the most sanitary environment to train in over the last month and half in Las Vegas….The sheer dedication, focus, discipline, and not to mention extreme kindness and humbleness of these two amazing people is just something you don't see often in todays world – it is a breath of fresh air. On behalf of our entire company, our utmost respect and unconditional support for you guys is always here at a moment's notice.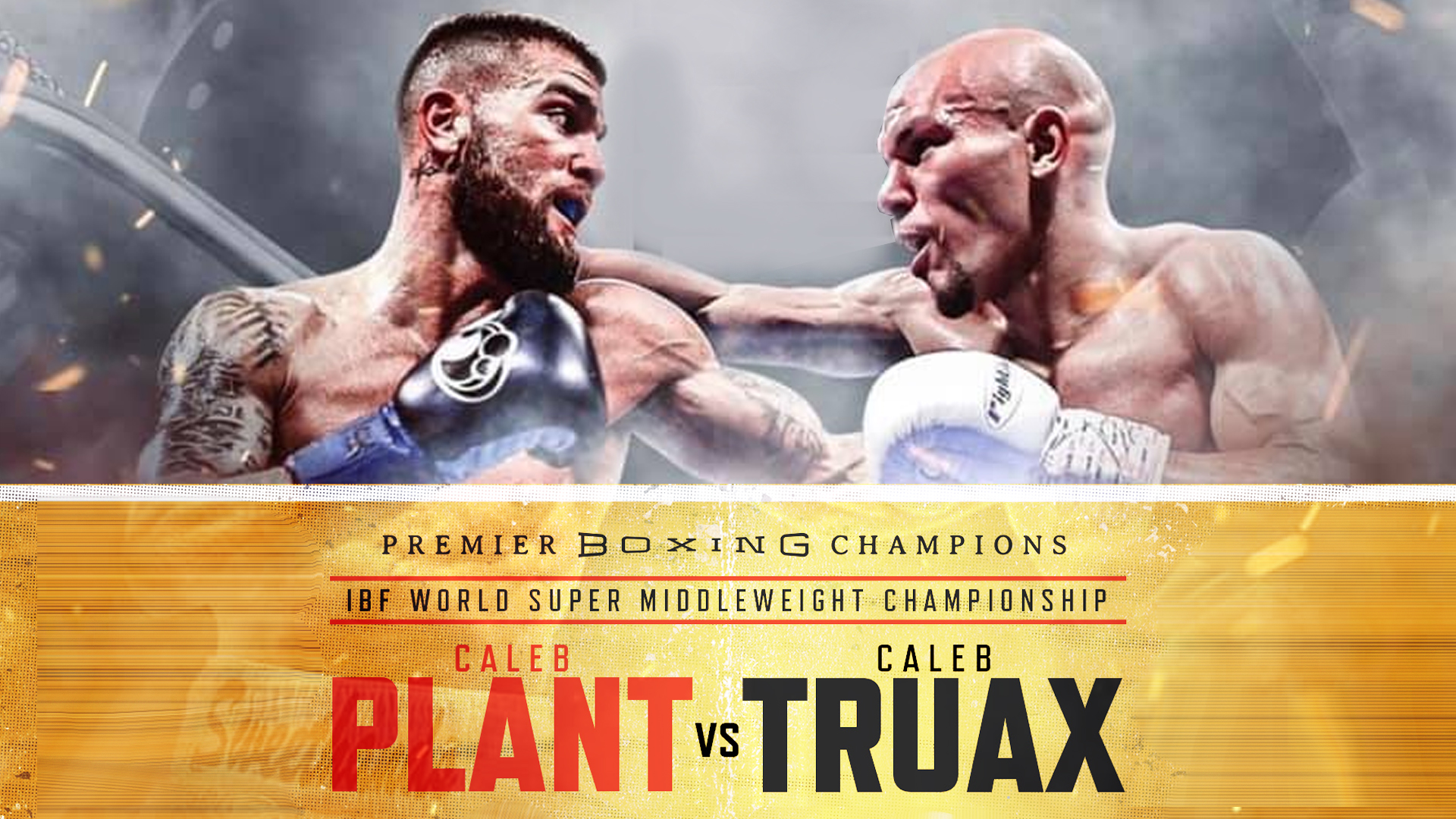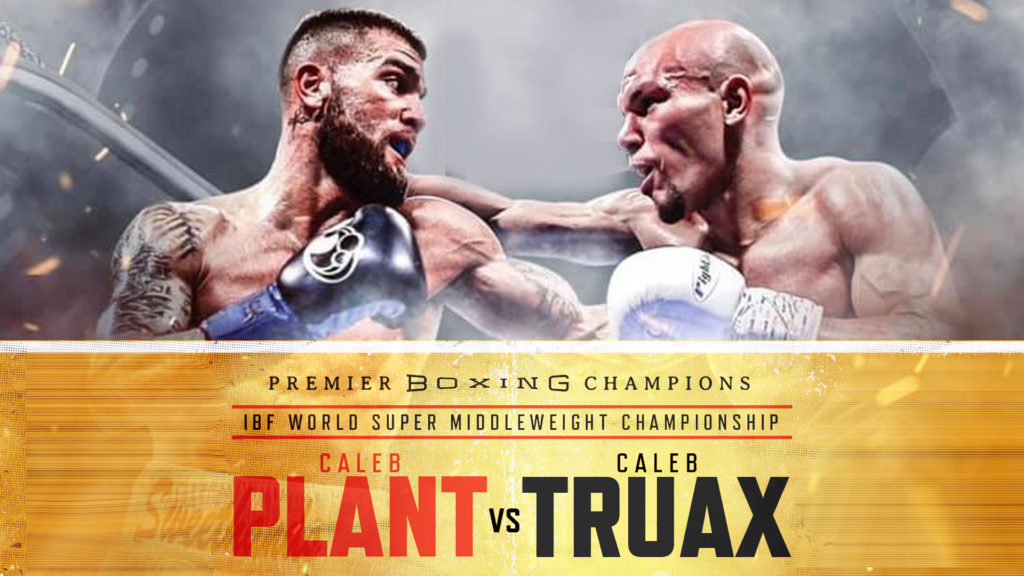 Caleb Plant vs. Caleb Truax Stream / Watch on Fox PBC
Watch Caleb Plant and Caleb Truax collide on January 30th at 8:00pm on the first Premier Boxing Champions on Fox. This is surely one of the most anticipated fighting events of the year, as Plant's previous matches have set the record – his win over Feigenbutz had almost 2 million viewers, making it the most watched fight on Fox in 2020.