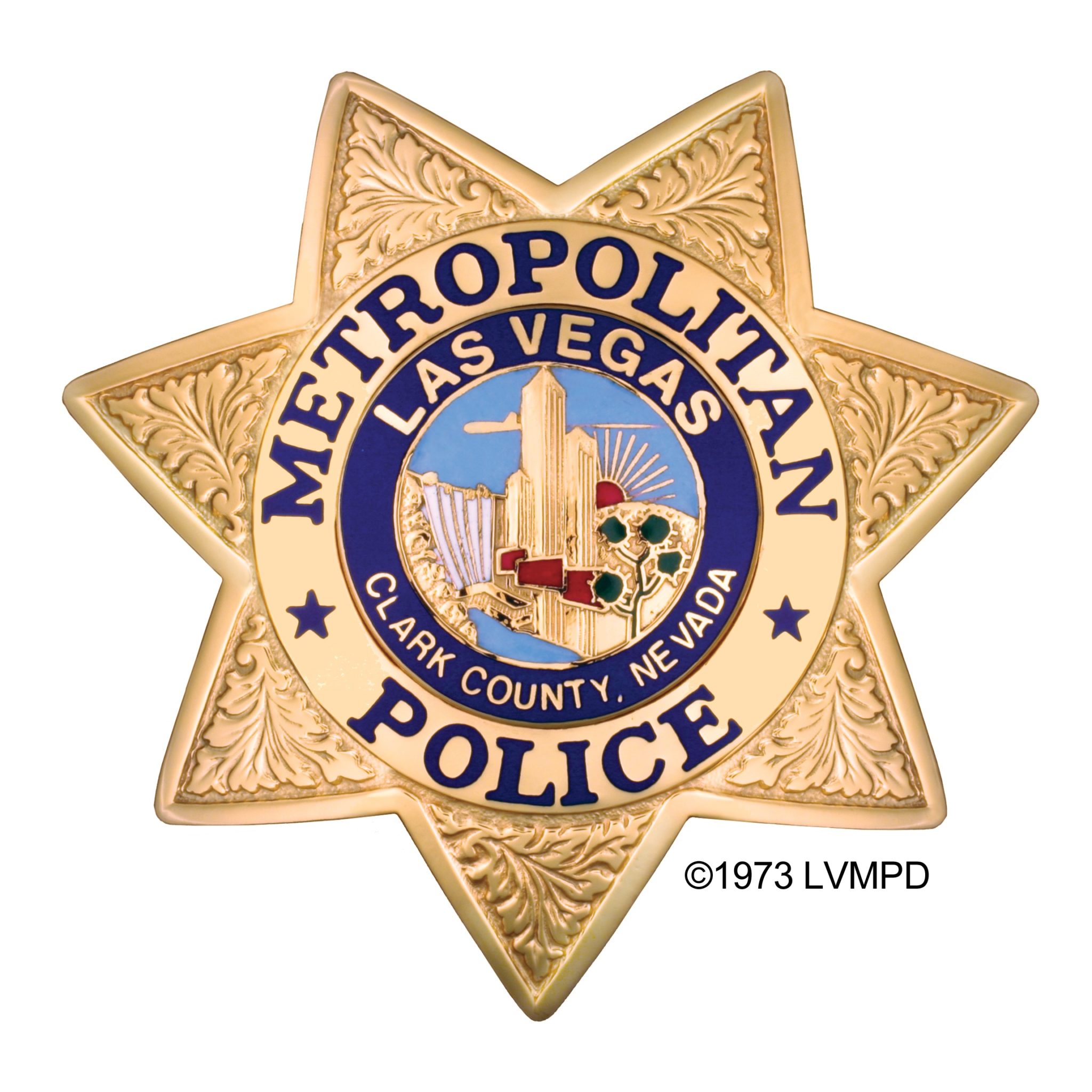 LVMPD and Germ Hero partner up to deliver over 105,000 square feet of Germ Hero's expert disinfection services to various facilities and buildings utilized by the Las Vegas Metropolitan Police Department. Germ Hero will deploy teams of technicians over the following weeks to provide their industry leading services in an effort to assist Las Vegas Metro with their disinfection and sanitizing needs.
Where will Germ Hero be disinfecting?
After careful planning and strategizing between LVMPD and Germ Hero Las Vegas, high-trafficked areas subject to exposure to Covid-19 and cross-contamination were identified, analyzed, and measured. Those areas determined to be disinfected by Germ Hero are as follows:
How will LVMPD benefit from Germ Hero's Services?
Las Vegas Metro Police Department's number one priority has been and continues to be the safety of its staff and the Las Vegas public. LVMPD is very serious about taking every measure and precaution possible when it comes to the fight against Covid-19. That is why they recognize the value and results delivered by Germ Hero's expert disinfection and sanitizing services.
Since the beginning of the Covid-19 pandemic, Germ Hero's team has been on the forefront of industry leading services for both residential disinfection, and commercial disinfection. Germ Hero has been able to help thousands of people and companies create safer spaces and provide peace of mind for the people in them.
When it comes to maintaining a sanitary environment, it is extremely difficult to properly treat and reach every square inch of a facility. One needs specialized equipment, powerful disinfecting agents, and a scalable team that is highly trained in whole-space disinfection. With high traffic areas subject to exposure and cross-contamination of germs, bacteria and viruses, Germ Hero has been on the front-lines slowing the spread, using the latest covid-19 disinfection technology available.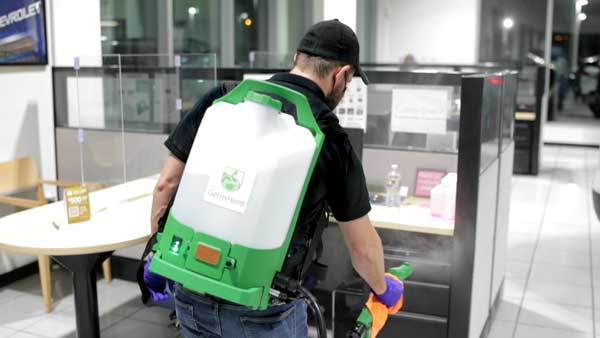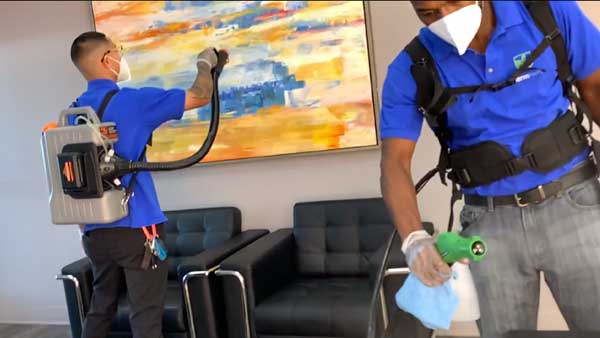 Germ Hero Co-Founder Eric Zhivalyuk talks about Germ Hero, and their disinfection technology.
How did LVMPD and Germ Hero Partner Up?
After LVMPD Logistics Bureau Director, Officer Kenneth Thomas learned about Germ Hero's First Responder Initiative, he reached out to Germ Hero's leadership team. Kenneth inquired whether Germ Hero would be open to sponsoring their services for Las Vegas Metro Police Department. Germ Hero's Co-Founder Eric Zhivalyuk was immediately responsive to the idea and began initiating strategy and planning with other key Germ Hero leaders including Ilija Cankovic, Germ Hero's other Co-Founder.
After various discussions regarding protocols and procedures, Germ Hero submitted a donation request currently pending approval valued at over $25,000.
When Kenneth reached out to us, we couldn't be more honored with an opportunity to assist LVMPD. For Las Vegas Metro to recognize Germ Hero and the services we've delivered the local community and businesses of las vegas is a testament to our impact through our tireless and relentless work on the front-lines.

-Eric Zhivalyuk, Germ Hero Co-Founder
What is Germ Hero's First Responder Initiative?
In mid November of 2020 Germ Hero's leadership team announced the launch of their "First Responder Initiative". This program was created to deliver sponsored disinfection services to first responders such as police, fire, and medical.
Germ Hero began reaching out and visiting local first responders in both Las Vegas and Philadelphia. To this date, they have continues to assist and donate services to help keep our first responders safe.
Some of their successful partnerships through this initiative include but are not limited to:
Germ Hero is providing their disinfection service at Toys for Tots locations to create a safe environment and speed up donation distribution.
Ardmore Fire Company Partners with Germ Hero
CBS Rising Heroes: Local brothers team up to fight COVID-19 in Philadelphia