Germ Hero is providing their disinfection service at Toys for Tots locations to create a safe environment and speed up donation distribution.


Philadelphia, PA – Dec. 3, 2020 – Germ Hero and Toys for Tots are partnering up for the holiday season to help spread holiday cheer. On Monday, Dec. 7, the Germ Hero team will be disinfecting and sanitizing Toys For Tots donation centers and warehouses. Using their industry leading technology and solutions, Toys for Tots will now be able to give out toys ahead of schedule, with no holding time once donated.
"We have toy drops taking place between Friday and Monday which normally we would have to leave sit for 48 hours. This is hampering us, especially when there will probably be over 3,000 toys this weekend. By doing this, we can forego the hold time.", said Kevin J. Miller, Coordinator – Bucks County Toys for Tots.
After hearing about below average donations this year due to COVID-19, Germ Hero immediately took action and began contacting local Toys for Tots centers to sponsor their disinfection services to create a safer environment for people to come drop off gifts, and give some peace of mind to volunteers.
Germ Hero invites all media to come and cover the live and visual story, take interviews, and spread the holiday cheer:
When: Monday December 7th, 2020 at 11:00am
Where: 121 Friends Lane, suite 400, Newtown, PA 18940
What: Germ Hero will be at local Bucks County Toys for Tots center providing their expert disinfection services and leaving the facilities and toys 99.99% clean of viruses, germs and bacteria.
More Info: Call Germ Hero Co-Founder Eric Zhivalyuk for further details and questions at: 215-459-3418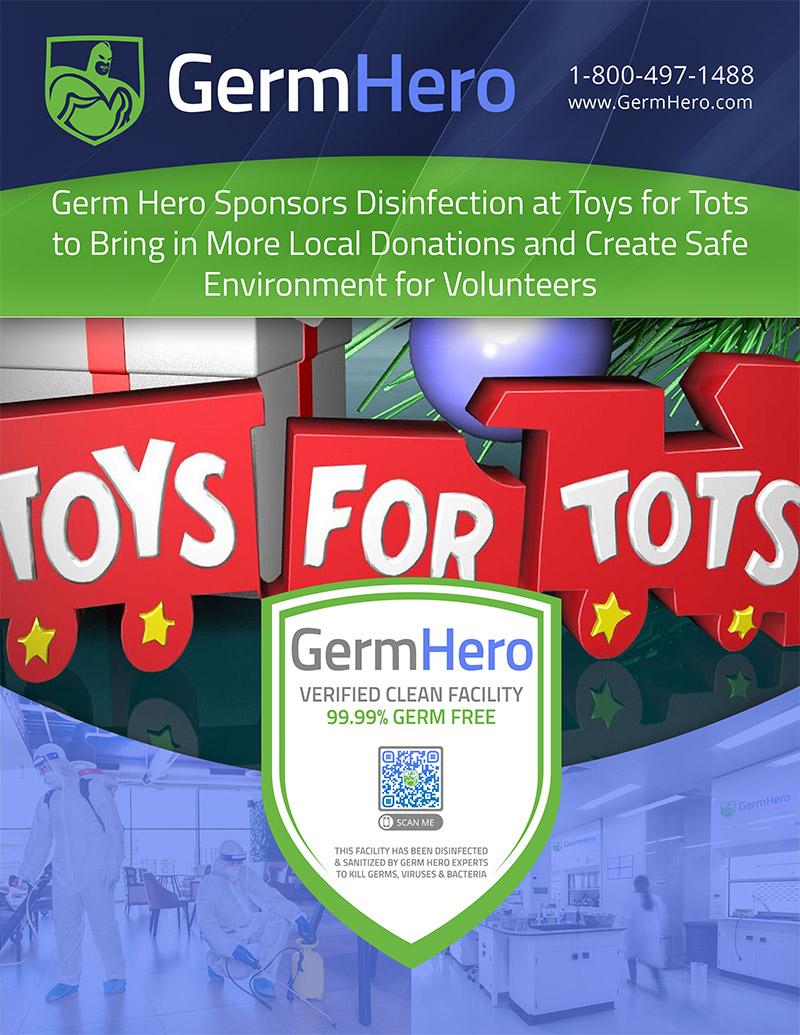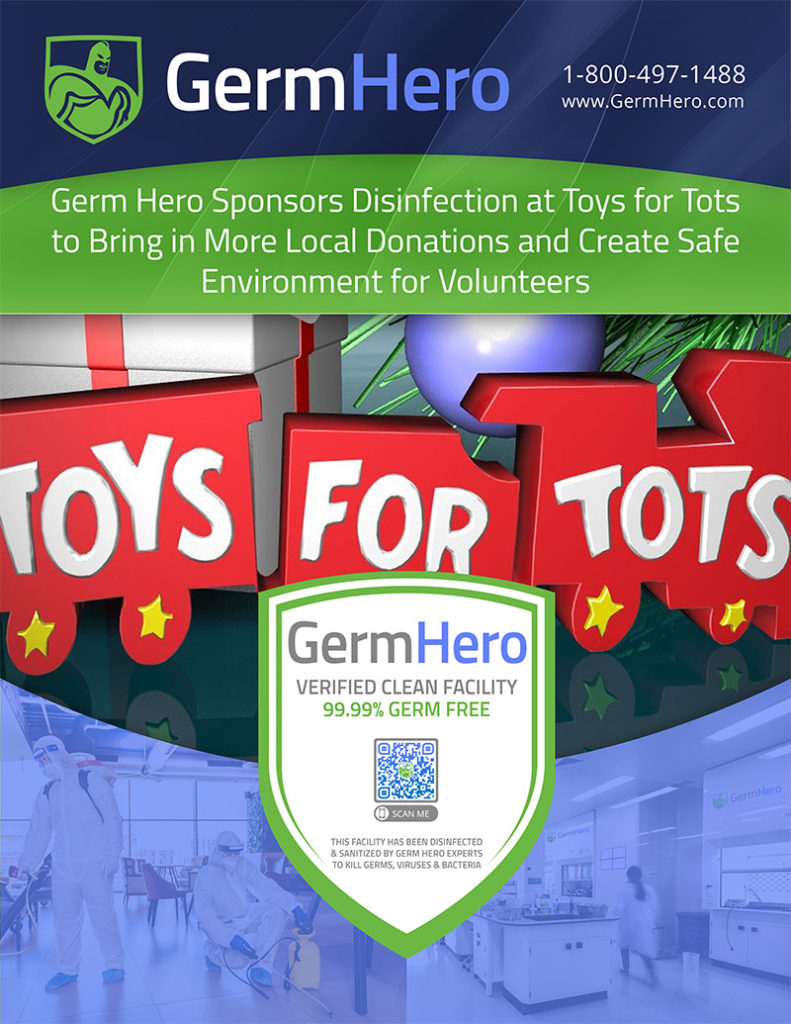 Germ Hero is continuing giving back to the local community by delivering a fast, safe, and affordable disinfection service for Philadelphia residents, businesses, and good causes.
Germ Hero has announced loud and clear that they are standing by to sponsor disinfection for any regulated community cause, and first-responder centers.
If you would like more information about Germ Hero, please visit https://germhero.com or contact Germ Hero Philadelphia by phone at 267-900-GERM or email at [email protected]