COVID-19 has put quite a damper on practically everything from the health of the public to that of the economy. Since March, many businesses have been forced to shut down for the greater good of society. From schools and corporate offices to doctor's offices and medical facilities, business, as usual, has shifted with new methods focused on virtual work and learning from the safety of our homes.
As states begin to lift their restrictions, commercial disinfection services are more necessary than ever before. From sanitizing so that you may reopen to providing ongoing disinfection services for a well-maintained space, Germ Hero will stop at nothing to remove viruses and eliminate 99.99% of all germs and harmful pathogens.
How Does COVID-19 Pose a Risk to the Public-School System?
From Kindergarten to College, schools are a literal breeding ground of germs and various health risks. The average high school in America houses 528 students, in addition to teachers and other daily stuff. To protect our children and the teachers that support their educational growth, you should be aware of some germ statistics relevant to the public-school system. Once you have studied the relevant facts, you can confidently work towards achieving a happy, healthy environment for everyone.


Germs in Schools: What Do You Need to Know?
School is in session during cold and flu season from September to April
Younger students are more susceptible to viruses than their older counterpart
Kindergarteners experience an average of 12 colds a year
While attending school, the average child encounters about 152,300 germs
Viruses like COVID and the flu can live on hard surfaces for up to 48-hours
The flu virus can travel up to 12-feet through the air at 100 mph
Children touch and retouch over 300 surfaces in a 30-minute window
Kids contract more colds than adults thanks to a weaker immune system
Handy resources like the CDC shows the areas in which viruses are prevalent
Maintaining a Sanitized Back to School Environment
Reducing the risk of exposure to viruses like COVID is crucial for the continued education of America's youth. The health of students and staff alike is paramount in these uncertain times, and thorough disinfection is the only way to maintain a safe environment. At Germ Hero, we use state-of-the-art technology and EPA-certified, internally tested sanitizing solutions in which you can trust. Germ Hero is proud to promote a 99.99% germ elimination rate via electrostatic spraying. Our passionate experts offer affordable school disinfection services that fit both your budget and your schedule. Whether you need early morning, afternoon, or late-night business sanitizing services, we work hard, keeping viruses away from the public school system so students and teachers can be happy and healthy.
School administrators and those in charge of overseeing a school's daily operations are responsible for maintaining a clean environment in-between visits from your friends at Germ Hero. A plan must be put into effect that guides those in charge of cleaning and disinfection to be successful. The CDC recommends these suggestions regarding their current knowledge of Coronavirus and its impact on the United States.
Reduce the Spread of Germs at Schools with An Effective Daily Disinfection Plan
Germ Hero provides the building blocks for a healthy environment. It is your responsibility to maintain sanitary conditions in-between disinfections. Based on common sense and scientific fact, daily disinfection measures should be employed to protect staff and students from exterior viral threats. Much of this is a collective effort than can only be successful with everyone onboard, so make your disinfection plan known among everyone in the school building, from students to employees. An effective disinfection plan includes some of the following tips for keeping your school in tip-top sanitary conditions.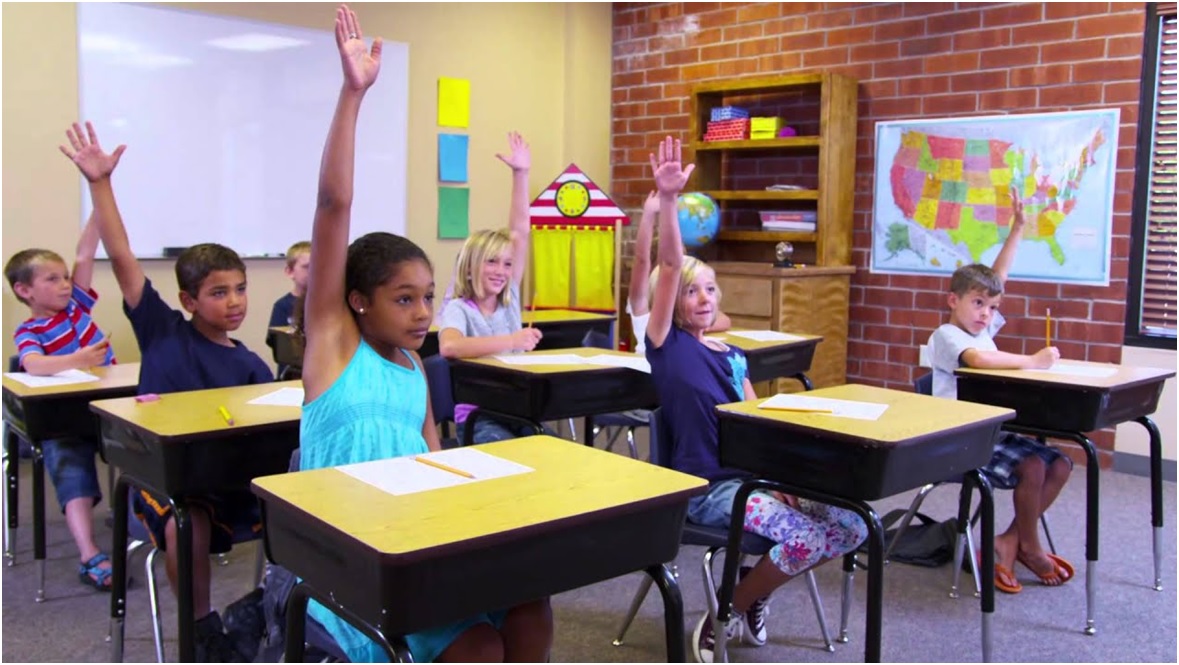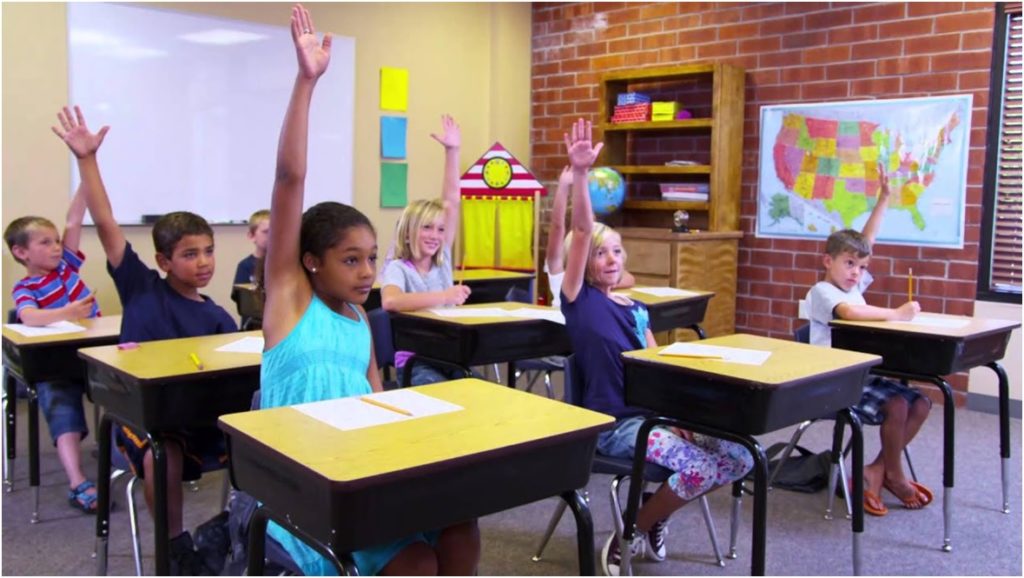 Thorough and Frequent Hand Washing
One of the more straightforward routines to impose upon your school's inhabitants is thorough, frequent handwashing with soap and water. Whether it be a trip to the bathroom or lunch in the cafeteria, staff and students should be encouraged to wash their hands before and after taking on an activity. Since a child can touch 300 surfaces in just 30-minutes, our hands are one of the more convenient vehicles for germs to travel. Viruses that find their way onto the skin of the hand can be transferred easily from person to person. Touching your hand to your mouth after working at a desk, for example, can make you sick. Amid the pandemic, washing your hands after touching surfaces and your eyes, ears, and mouth is imperative so as not to spread germs and harmful pathogens. While it may take some time to get used to, regular hand washing is the first step in any effective disinfection plan.
Floor and Surface Disinfection
COVID and flu viruses can live on hard surfaces for 48-hours depending on the surface materials. On metal and plastic, Coronaviruses can survive from 3-5 days. Cardboard and wood can host live COVID cells from 24-hours to 4-days. On glass and ceramic surfaces, COVID lives for up to 5-days. From art class to the gym, there are surfaces of all kinds within a school. To maintain sanitary conditions, every standard surface should be disinfected before and after use. The following surfaces should garner extra attention from EPA-registered disinfectants:
Doorknobs
Tables
Bathroom fixtures
Toilets
Remote controls
Phones
Keyboards
Choosing the Right Disinfectants
For effective sanitation measures, the EPA provides business with a complete list of dependable disinfectants that can be used against COVID. Also known as list N, only EPA-registered disinfectants are ideal for today's post-Covid world—especially inside a school. When enacting your disinfection plan, be careful to choose only the best disinfectants. The following products are highly recommended for use in the public-school system to fight off COVID. Products with bleach and Hypochlorous Acid are especially effective against this and similar viruses.
Welcoming Staff and Students Back to a Safe School Environment
The public-school system is a vital arm of society that must be protected at all costs. Amid a global pandemic, there are steps we must take to ensure the safety of staff and students. Commercial disinfection services like those provided by Germ Hero are a crucial first step in fostering a sanitized environment where students can thrive. Our services are just the beginning. It takes regularly scheduled commercial disinfection and a daily maintenance plan to be successful in warding off germs and harmful pathogens.
Germ Hero
4625 S Wynn Rd #100, Las Vegas, NV 89103
702-937-5394