Update: 9/28/2020 – (Las Vegas) Dragon Ridge Country Club – All went well and according to plan – Germ Hero sponsorship behalf of the Darren Waller Foundation (Las Vegas Raider' Tight End) successfully disinfected and sanitized the entire facility at Dragon Ridge Country Club at hospital grade levels of sanitation in preparation for tonight's event. Germ Hero came out this morning with a crew of expert disinfection technicians, and ensured best possibly disinfection measures were taken for the Beyond the Wall Gala Fundraiser by the Darren Waller Foundation.
Germ Hero Verified Shields have been placed on every table, and around the Dragon Ridge Country Club Facility to notify the pristine guests of the the Darren Waller Foundation's Beyond the Wall Fundraiser Gala that they should be at ease and enjoy the event knowing that Germ Hero has sanitized, disinfection, and Germ Hero Verified the facility. Germ Hero says they are asking to be contacted for sponsoring more events such as these.
---
---
Las Vegas Raiders tight end Darren Waller will hold his inaugural gala, "Beyond the Wall" at Dragon Ridge County Club on Monday, Sept. 28 from 6:30 p.m. to 9:30 p.m. Proceeds from the event will benefit the Darren Waller Foundation and its mission to equip youth to avoid and overcome addiction to drugs and alcohol and support youth and their families during their recovery and treatment journey.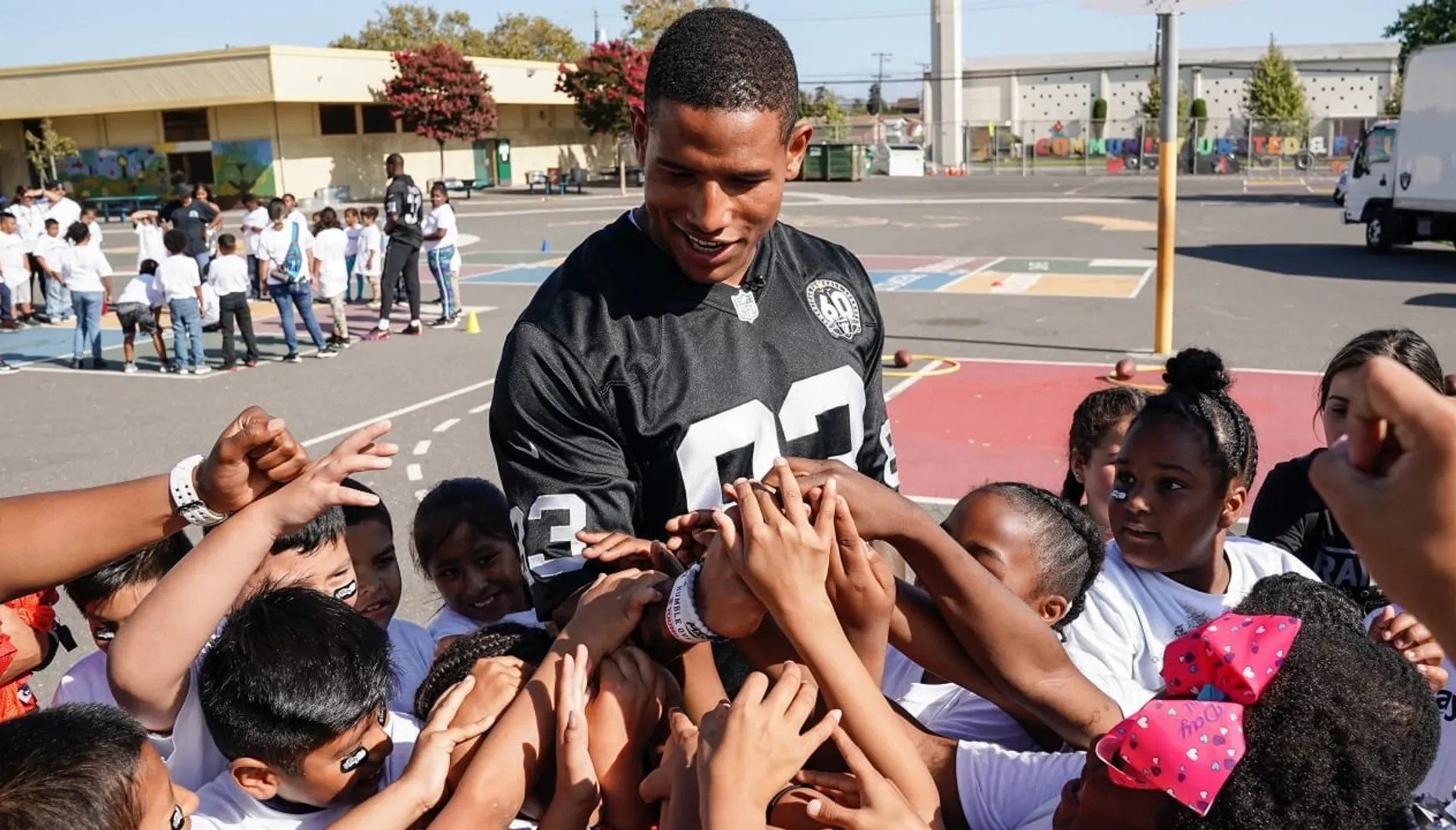 In efforts to create the safest and most sanitary environment for this incredibly special event, and it's guests, Germ Hero Teams up with Las Vegas Raiders' Darren Waller Foundation to provide their expert Disinfection and Sanitizing Services just hours prior to guests arriving on-site.
"In these difficult times of the Covid-19 Pandemic, there is nothing more incredible than being able to help make a difference. Allowing Germ Hero to come in, and create the most sanitary environment possible will allow these special guests and auction partakers to have the peace of mind they deserve while performing these acts of humanity, kindness, and donating to this amazing cause. We are proud, and honored to be able to be the experts to make that happen" – Eric Zhivalyuk, Germ Hero Co-Founder
This event will support the Darren Waller Foundation's community outreach programs all while helping those in-need. To learn more about this fundraiser see: https://darrenwaller.org/events
Germ Hero is making massive strides in sponsoring disinfection and sanitizing to Las Vegas communities, events, causes, and organizations like the Darren Waller Foundation.
Germ Hero Verified Signs will be placed around the event to help give peace of mind, and allow those present to focus on these beautiful acts of humanity.
---